What is an Auger Filler
Views:4 Author:Site Editor Publish Time: 2020-11-07 Origin:Site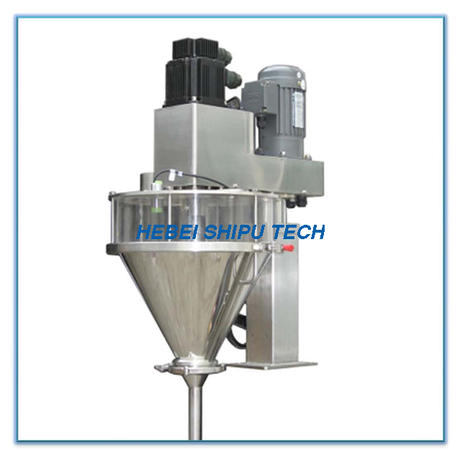 Before we proceed to how auger fillers work, you need to understand what makes auger fillers different from other power filling machines. Auger filling machines are versatile machines for the volumetric filling of either free-flowing or non-free flowing thick paste and powder products.
Free-flowing powders, such as table salt and granulated sugar, have non-cohesive particles and flow freely when dispensed. You cannot compress them even if you add extra pressure and they will not hold their shape. Meanwhile, non-free-flowing powders have opposite properties. Examples are powdered milk, flour, and talcum powder.
They are called auger fillers because they dispense products using an auger screw – a screw-shaped device that transports materials forward by rotating.
Whether you're hand filling a container, or you have a high-speed, high-torque application, We have an auger filler that's perfect for you. Our strict engineering and manufacturing standards help you conquer expensive downtime and needless waste. The filler easily integrates with automatic equipment like vertical baggers, horizontal pouch machines, cartoners and conveyor lines.