"Control the quality by the details, show the strength by quality". Our company has strived to establish a highly efficient and stable staff team and explored an effective quality control process for Bakery Shortening Making Machine, Powder Bottling Line, Auger Powder Filling Machine, If you are interested in any of our products or would like to discuss a custom order, please feel free to contact us. We are looking forward to forming successful business relationships with new clients around the world in the near future.
---
High Quality for Chips Packing Machine - Automatic Bottom Filling Packing Machine Model SPE-WB25K – Shipu Machinery Detail:


简要说明 Brief description
自动包装机,可实现自动计量,自动上袋、自动充填、自动热合缝包一体等一系列工作,不需要人工操作。节省人力资源,降低长期成本投入。也可与其它配套设备完成整条流水线作业。主要用于农产品、食品、饲料、化工行业等,如玉米粒、种子、面粉、白砂糖等流动性较好物料的包装。
Automatic packaging machine can realize automatic measurement, automatic bag loading, automatic filling, automatic heat sealing, sewing and wrapping, without manual operation. Save human resources and reduce long-term cost investment. It can also complete the whole production line with other supporting equipment. Mainly used in agricultural products, food, feed, chemical industry, such as corn, seeds, flour, sugar and other materials with good fluidity.
工作原理 Woring principle
称量机采用单立式螺杆给料,由单螺杆构成。螺杆由伺服电机直接驱动保证计量的速度和精度。工作时,螺杆根据控制信号旋转供料;称重传感器和称重控制器进行称重信号的处理,并输出重量数据显示及控制信号。
The weighing machine adopts single vertical screw feeding, which is composed of single screw. The screw is directly driven by servo motor to ensure the speed and accuracy of measurement. When working, the screw rotates and feeds according to the control signal; the weighing sensor and weighing controller process the weighing signal, and outputs the weight data display and control signal.
主要特征 Main features
自动称量、自动上袋、自动缝包、不需要人工操作;
触摸屏界面,操作简单直观;
本机组由备袋库、取袋理袋装置、上袋机械手、夹袋下料装置、抱袋推动装置、袋口导向装置、真空系统及控制系统等组成;
对包装袋的适应性广,包装机采用挑袋的上袋方式,即从备袋库取袋,袋子对中定位,袋子往前送,袋口定位,预开袋,上袋机械手插刀插入袋口,同时两侧气抓夹住袋口两侧,最后上袋,此种上袋方式对包装袋制造的尺寸误差和袋子本身的质量要求不高,从而降低制袋成本;
上袋机械手手臂采用伺服电机驱动,较之气动机械手,具有速度快,上袋平稳,无冲击,使用寿命长等优点;
夹袋下料装置夹袋口位置装有两个微动开关,用于检测包装袋袋口是否完全夹持住,袋口是否完全打开。从而保证包装机不误判,不会洒料到地面上,改善了包装机的使用效率和现场作业环境;
电磁阀等气动元器件均密封设计,不裸露安装,可适合粉尘环境使用,这样可确保设备有较长的的寿命。
Automatic weighing, automatic bag loading, automatic bag sewing, no manual operation is required;
Touch screen interface, simple and intuitive operation;
The unit is composed of bag preparation warehouse, bag taking and bag handling device, bag loading manipulator, bag clamping and unloading device, bag holding pushing device, bag opening guiding device, vacuum system and control system;
It has a wide adaptability to the packaging bag. The packaging machine adopts the bag picking method, that is, taking the bag from the bag storage, centering the bag, sending the bag forward, positioning the bag mouth, pre opening the bag, inserting the knife of the bag loading manipulator into the bag opening, and clamping the two sides of the bag mouth with air gripper on both sides, and finally loading the bag. This kind of bag loading method does not have high requirements on the size error of the bag manufacturing and the quality of the bag itself Low bag making cost;
Compared with the pneumatic manipulator, the servo motor has the advantages of fast speed, smooth bag loading, no impact and long service life;
Two micro-switches are installed at the opening position of the bag clamping device, which are used to detect whether the bag mouth is fully clamped and whether the bag opening is fully opened. In order to ensure that the packaging machine does not misjudge, does not spill material to the ground, improves the use efficiency of the packaging machine and on-site working environment;
Solenoid valve and other pneumatic components are sealed design, not exposed installation, can be used in dust environment, so as to ensure that the equipment has a long life.
技术参数 Technical specification
给料方式/Feeding mode

单螺旋给料(可根据的料来定)

Single screw feeding (can be determined according to the material)

包装重量/Packing weight

5-25kg

包装精度/Packing accuracy

≤±0.2%

包装速度/Packing speed

2-3bags/min

电源/Power supply

3P AC208-415V 50/60Hz

整机功率/Total power

5kw

袋子尺寸/Bag size

L:500-1000mm  W:350-605mm

袋子材质/Bag material

牛皮纸复膜袋、编织袋(涂膜)、塑料袋(膜厚0.2mm)、编织袋(内附PE塑料袋)等

Kraft paper laminating bag, plastic woven bag (film coating), plastic bag (film thickness 0.2mm), plastic woven bag (PE plastic bag included), etc

袋子形状/Bag shape

枕形开口袋Pillow shaped open-mouth bag

压缩空气

6kg/cm2 0.3cm3/min
配置清单Configuration
| | | |
| --- | --- | --- |
| 序号S/N | 名称/NAME | 品牌/BRAND |
| 1 | 伺服电机/Servo motor | 西门子/ Siemens |
| 2 | 上袋吸盘/Suction cup | 真李王朝/ China |
| 3 | 触摸屏/HMI | 西门子/Siemens |
| 4 | PLC | 西门子/Siemens |
| 5 | 断路器/Breaker | 施耐德/Schneider |
| 6 | 交流接触器/AC contactor | 施耐德/Schneider |
| 7 | 继电器/Relay | 施耐德/Schneider |
| 8 | 伺服电机/Servo motor | 西门子/Siemens |
| 9 | 称重传感器/Balance sensor | 梅特勒托力多/ Mettler Toledo |
| 10 | 气缸/Cylinder | 费斯托/Festo |
| 11 | 变频器/Frequency inverter | 西门子/Siemens |
| 12 | 接线端子/Terminal | 魏德米勒/Weidmuller |
| 13 | 真空泵/Vacuum pump | 德国贝克/Becker |
| 14 | 开关电源/Power supply | 明玮/China |
| 15 | 光电开关/Photoelectric switch | 奥托尼克斯/Autonics |
| 16 | 通断开关/Switch | 天逸/China |
| 17 | 三色灯/Triple color light | APT |
| 18 | 数字量模块/Module | 西门子/Siemens |
| 19 | 通讯模块/Communication module | 西门子/Siemens |
| 20 | 气缸安装座/Cylinder base | 费斯托/Festo |
设备图片Equipment Picture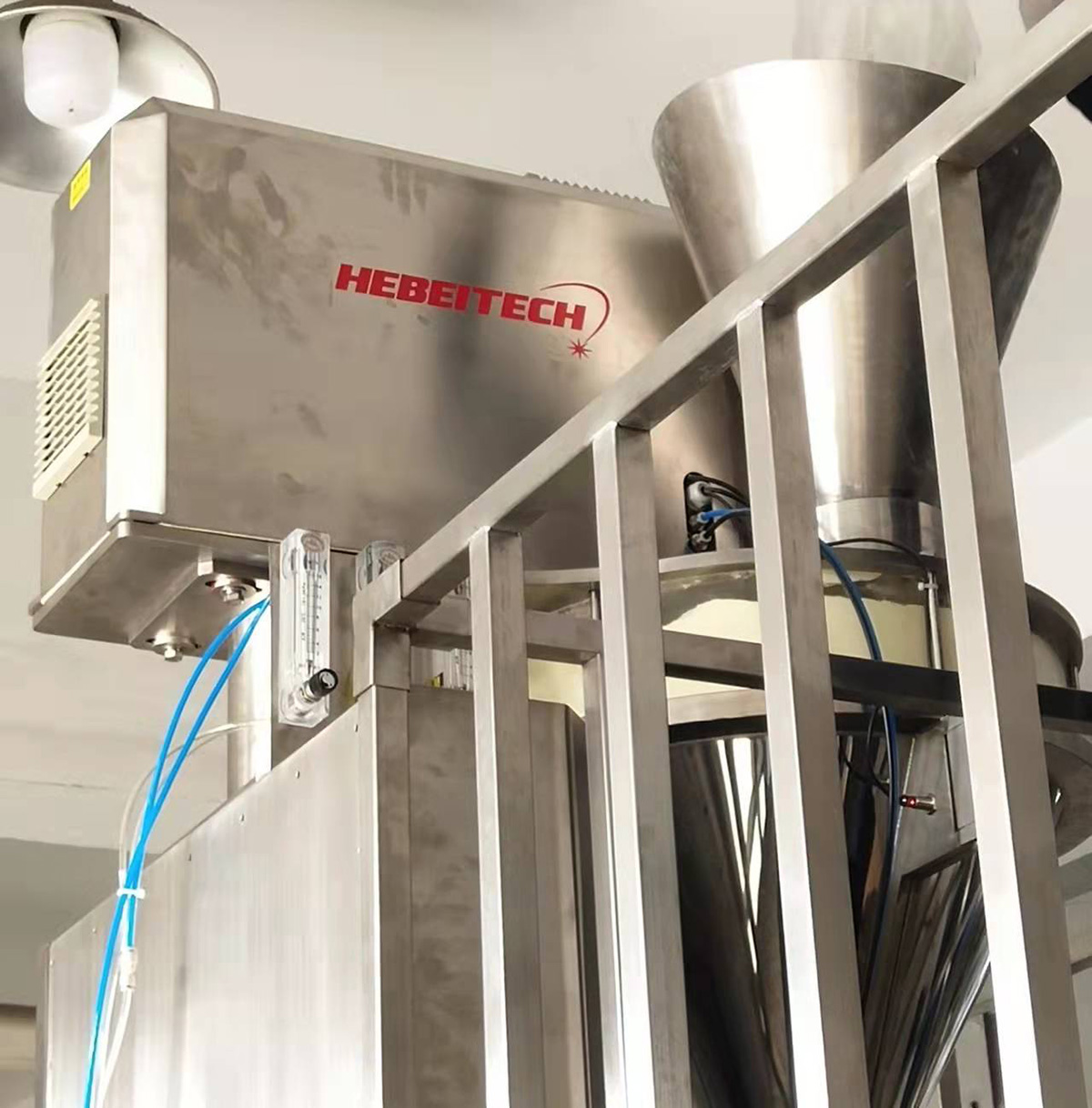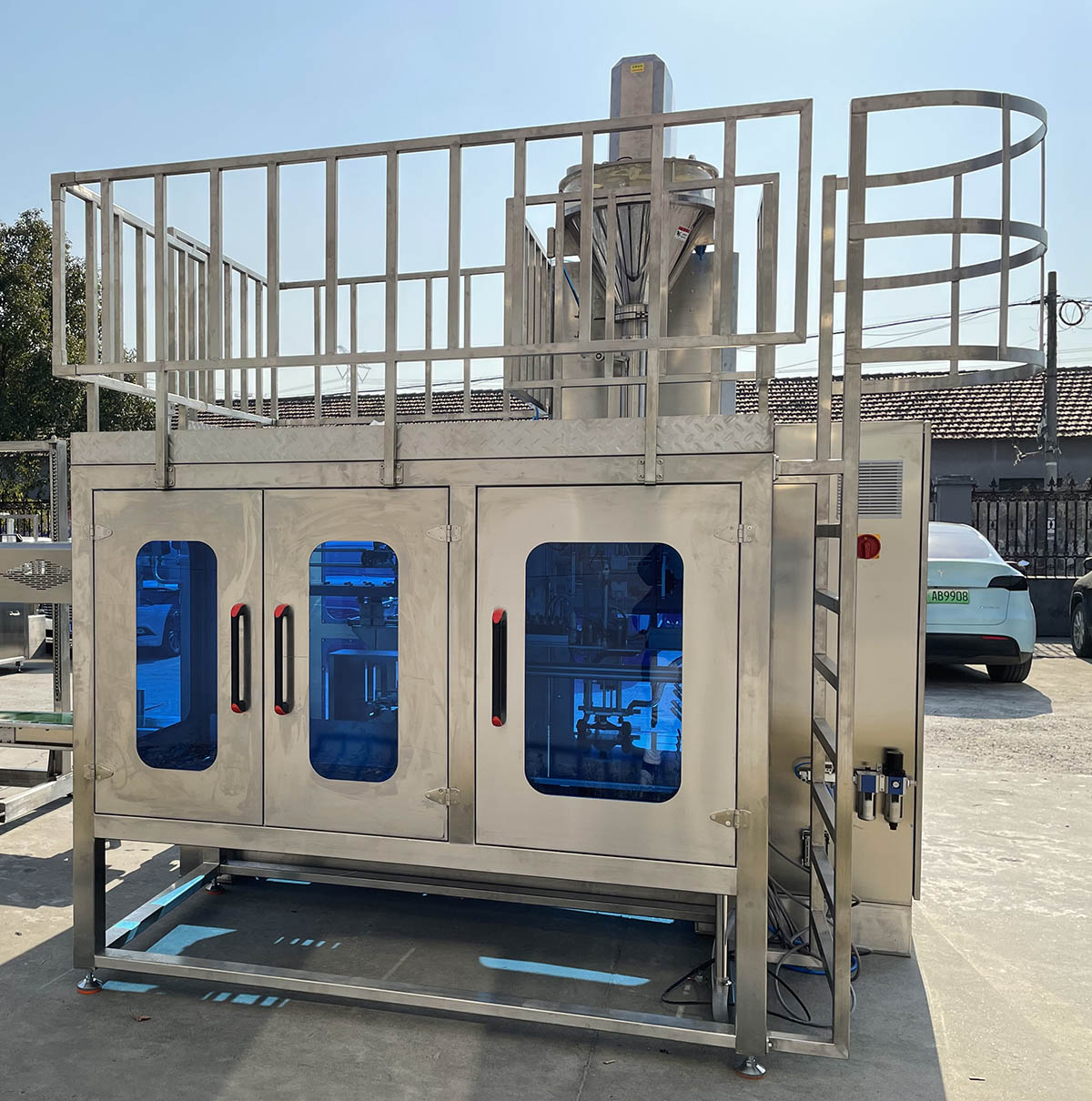 ---
Product detail pictures:


---
Related Product Guide:

---
Our enhancement depends around the sophisticated devices ,exceptional talents and repeatedly strengthened technology forces for High Quality for Chips Packing Machine - Automatic Bottom Filling Packing Machine Model SPE-WB25K – Shipu Machinery , The product will supply to all over the world, such as: moldova, Lithuania, Hungary, We have more than 200 staff including experienced managers, creative designers, sophisticated engineers and skilled workers. Through hard work of all employees for the past 20 years own company grew stronger and stronger. We always apply the "client first" principle. We also always fulfill all contracts to the point and therefore enjoy excellent reputation and trust among our customers. You are very welcome to personally visit our company.We hope to start a business partnership on the basis of mutual benefit and successful development . For more information please do no hesitate to contact us..